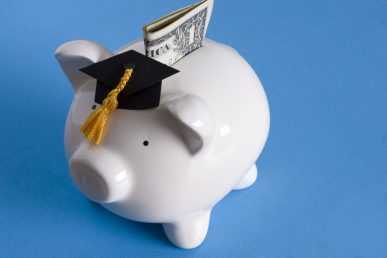 Each year across America, teenagers and people in their early twenties head to college. In this day and age, with the rising cost of college education – many students have basically no choice but to take out student loans.
According to U.S. News, the average cost of tuition for an academic at a public in-state university is more than $10,000, over twice as much as it was back in 1998. Average yearly tuition at a private school is over $40,000 – compared to just over $15,000 in 1998.
With students across the country facing the question of whether or not to take out student loans, or how much to take out, it begs the question of how to go about getting a student loan. Below is a short tutorial of the process.
Decide whether you want federal or private loans, or both
Before you go about getting a student loan, you'll need to decide whether you want government student loans, or private student loans. The best option is generally federal student loans. With federal loans, you won't have to start repaying them until you graduate or leave school. The interest rate is also fixed and is generally lower than private loans. Also, you don't need a credit check.
For private loans you may also need a cosigner depending on your credit. A cosigner, for example, a parent, assumes responsibility for the student loan in addition to the borrower.
However, it's possible you may not qualify for federal loans, or may need to take out another loan in addition to the government loans you have. Some private loans require that you make payments while you're still in school and you will generally have a higher interest rate.
Complete a FAFSA
The first step in getting aid from the government is to fill out a Free Application for Student Aid, or FAFSA. This is a form that provides information about your finances to determine how much loan money you're eligible for. You can fill out a FAFSA at studentloans.gov. You will not have to fill out a FAFSA for private loans, but will rather apply through the bank or agency you're borrowing from.
Complete Entrance Counseling
The government requires borrowers to complete entrance counseling – this ensures a borrower knows the responsibilities they are assuming when taking out a student loan. A counseling session takes around 20-30 minutes and can be taken on the Federal Student Aid website. Ask your school about your options for entrance counseling.
Sign the agreement
The government requires a student loan borrower to sign a Master Promissory Note (MPN) before they have borrowed student loans. A borrower only has to sign this once rather than every single year. A promissory note is a legal document where the borrower promises to repay their loans and any interest fees that are accrue. Private lenders will have borrowers sign some sort of agreement as well.
The process of getting student loans is a long and important one that should not be taken lightly. If you're someone that has borrowed in the past and is having issues with payments, please visit the student loan help section on NFCC.org.
/