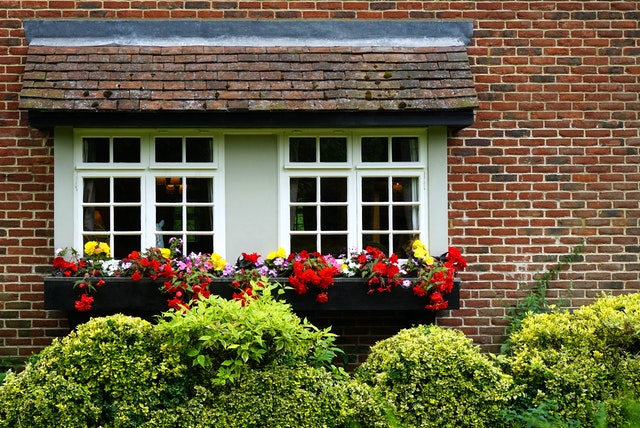 You'll come across a range of opportunities to increase your home value over the course of ownership. Whether it's the peeling paint on your front door, the scratches in your hardwood flooring or a similar issue with your property, you likely have a few projects you'd like to start. Unfortunately, the money isn't always there.
It's natural to feel a little frustration when you can't afford a much-needed renovation. It's especially aggravating when you have to handle an urgent or obvious problem before you put your house on the market. Luckily enough, you don't have to compromise your plans just because you're low on cash.
When you take a strategic approach to your improvements, you can boost your property value without breaking the bank. So where should you start?
Paint Your Front Door
The front door is often the focal point of a home's exterior. It's one of the first things a buyer will notice when they look at your property. If your front door has seen better days, and you want to restore it to its former beauty, a fresh coat of paint is more than enough to do the job.
Best of all, painting or refinishing your door can cost as little as $20 if you're resourceful. With a few hours of work and a bit of color coordination, you'll make a marked difference in your home's appearance. Just choose a bright, eye-catching shade and check the guidelines of your homeowner's association if you belong to one.
Update Your Cabinetry
An attractive kitchen is a high priority for house-hunters. They're searching for stainless steel appliances, neutral tones and beautiful cabinetry. These changes may fall outside your budget, and that's fair, but you don't have to invest in a full overhaul of your kitchen to increase your home value.
Replacing your existing cabinetry with something new and stylish could make all the difference in the world. You have no shortage of options, with dozens of different styles at a wide range of price points. A modification to your kitchen is one of the best home upgrades you can make, so evaluate your current setup and consider the value of a potential renovation.
Plant Honeysuckle
One or two small adjustments to your landscaping can make an enormous impact on a buyer's opinion. Just like a freshly painted front door, the curb appeal of a well-manicured lawn can leave a lasting impression on a visitor. Of course, your lawn is only part of the equation, and your walkways deserve attention as well.
When you plant honeysuckle along the path leading up to your door, you'll greet your guests with a sweet, heady aroma and the charming sight of hummingbirds. They're attracted to the plant for its nectar, and you'll enjoy more of them around your home with this low-cost addition to your garden.
Replace Your Outlet Covers
Light switch and outlet covers can age a home dramatically if they're scratched or marked. If you're planning an open house in the near future, you should seek out any tarnished covers and replace them as soon as possible. It's an easy, inexpensive way to boost your home value.
You should also consider a dimmer switch if your electrical wiring can manage it. Whatever you choose to do, exercise caution around your outlets. Replacing a light switch or outlet cover is simple enough to handle on your own, but an actual electrical project will require the help of a professional.
Start Increasing Your Home Value
You don't have to spend a substantial sum of money to increase your home value. As long as you follow the four suggestions above, you'll stay well within your budget as you beautify your home. With that in mind, review your options and start planning your next project today!
Sticking to a budget is important, especially when you have little left over each month to save or put towards home improvements. A nonprofit credit counselor can review your budget with you and help you find ways to save money for the home improvements your heart desires!
Holly Welles, Real Estate Writer, The Estate Update.
/