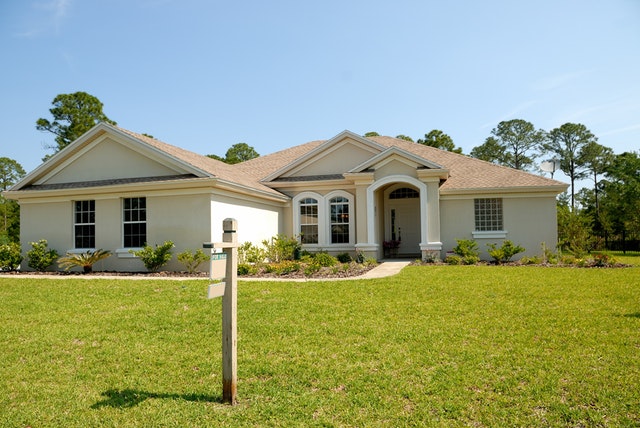 Buying a house is a huge commitment, so don't let those glimmering granite counter tops and shiny new light fixtures blind you. Before you sign the paperwork and pull up in a U-Haul, take some time to carefully inspect the home for potential problems and how much they might cost to fix.
Consider the following red flags when you're touring a home to save yourself time, money and a huge headache.
1. Foundation Cracks
One of the most expensive repairs to a home is fixing damage to the foundation. Hairline cracks aren't much to worry about, but if a crack is horizontal or more than a quarter-inch wide, you should be seriously concerned.
If the home doesn't have a basement where you can easily check for cracks, look at the door frames. Are they not square? Are the doors difficult to close? If you answer yes to either question, there could be an issue with the home's structural integrity. A problem that big could cost anywhere from $350 to $15,000 to fix.
2. Random Fresh Paint
Before putting their house on the market, many homeowners apply fresh coats of paint to the walls and ceiling. It's an easy win to stage the property and potentially increase home value, and any buyer can appreciate a brighter, fresh space.
That said, be wary of random patches of new paint or a single wall or ceiling sporting a fresh coat. These patchy paint jobs could be hiding anything from mold to cracks to water damage. It's important to address these concerns with your real estate agent before signing any paperwork.
3. Unexpected Odors
Does the house smell like one big ashtray? Does it smell like a field of daisies? Both odors could be a red flag. While it's obvious that a foul odor is a sign of an underlying problem, a pleasant scent may also allude to a potential issue.
If you find candles and wall plug-ins in every room, the owner may be trying to cover up an underlying stench. Follow your intuition, and if you feel like something smells a little fishy — or otherwise unnatural — consult the homeowner or your real estate agent.
4. Poorly Installed Roofing
Roofing is a long-term investment with a significant impact on your home. If a previous homeowner has skimped or put their faith in an unreliable contractor, it could spell bad news for you. Extreme weather or simply old age could worsen the issues and lead to water damage and poor climate control.
It's important to pay attention to the exterior of a home while touring. Problems like unaligned shingles and exposed nails are two common red flags to follow up on. Of course, a buyer isn't going to catch all the warning signs — that's why the home inspection is such a crucial step in the buying process.
5. Improper Drainage
This red flag isn't always easily detected. If it hasn't rained recently, it may be difficult to determine whether water is pooling on the roof or lawn. Fortunately, even without rain, there are ways to tell whether the house has a low-quality drainage system.
Look for low spots in the lawn where areas of the ground remained wet for long periods of time and sunk to create a sort of pool. You can also inspect the home's foundation for mold and areas where the paint may be coming off easily. These issues are indicators that water is pooling around the home and may be compromising the foundation's integrity.
Get the Home You Deserve — Without the Red Flags
Buying a home is a pivotal event in anyone's life — one that requires research, in-depth inspection and well-informed decisions.
It's imperative that new and experienced buyers alike beware of these red flags that may cost time and lots of money to fix. Pay attention to these warning signs, and your home-buying will prove to be a successful and rewarding experience.
About the Author: Holly Welles, Real Estate Writer, The Estate Update
/