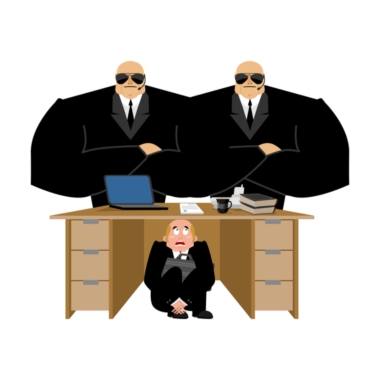 Q. Can Creditors Sell Part of a Debt to Collection Agencies? Is that legal?
Hello, I'm trying to help my wife with a credit card debt. In 2014, she had medical issues and was unable to make payments to her credit card. The account was referred to a collection agency, with which she negotiated a settlement (less than the original debt) and paid-off the account via authorized withdrawals from her checking (we have all the documentation and canceled checks).

Now, that same credit card company has enlisted a different collection agency to collect the "rest" of the original debt.

My question is: Is it a practice of creditors to sell only part of a debt to collection agencies, then once that is closed sell the rest of the debt to yet another collection agency (or even the original agency) and pursue the "remaining" that way? If so, is that a legal practice?
Dear Reader,
It is possible for a creditor to enlist the help of a collection agency to collect the remainder of a debt that has not been paid in full. Sometimes, this can happen by mistake or if you don't have the documentation required to prove you have satisfied a settlement agreement. The nature of the situation varies depending on your specific situation and on the laws of the state where you reside. Some states may permit this practice, while others do not allow it.

In your wife's case, you should start by figuring out her current situation and determine if this is a mistake. You mention that you have documentation to prove the account was successfully settled for less than the full balance. Does that documentation include a debt settlement letter? Does it state that the collector will no longer pursue recovery of the remaining balance if the settlement agreement is satisfied? If you have the letter, it would be easier to prove your case, and in these situations, the law will usually be on your side. If you don't have it, it could be a bit more complicated to prove your case. You can get additional information on this debt by seeing how it is currently reported on your wife's credit reports. Under your debt settlement agreement, the collector should have notified the credit agencies about your debt being considered satisfied or settled. To access this information, your wife can review her credit report from each of the main credit bureaus free of charge by visiting annualcreditreport.com.

Whatever the case you may be in, you have rights under the Fair Debt Collection Practices Act (FDCPA). You should know your rights and your collector's in order to take the best course of action. I suggest you contact an attorney to understand your rights and know the applicable laws in your state for this specific situation. Also, consider talking to an NFCC-certified credit counselor. They can help you find resources to find solutions for this situation, review your credit report and help you understand your debts better.

Sincerely,
Bruce McClary, Vice President of Communications
Bruce McClary is the Vice President of Communications for the National Foundation for Credit Counseling® (NFCC®). Based in Washington, D.C., he provides marketing and media relations support for the NFCC and its member agencies serving all 50 states and Puerto Rico. Bruce is considered a subject matter expert and interfaces with the national media, serving as a primary representative for the organization. He has been a featured financial expert for the nation's top news outlets, including USA Today, MSNBC, NBC News, The New York Times, the Wall Street Journal, CNN, MarketWatch, Fox Business, and hundreds of local media outlets from coast to coast.

*Some questions have been shortened and/or altered for publication purposes while others have been published as is.
/