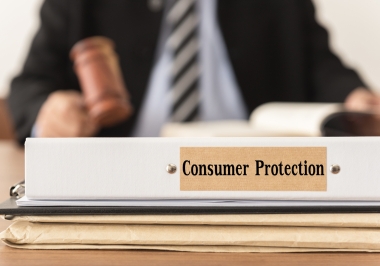 To protect consumers, some protections and laws have been put in place. Below we discuss three that pertain to debt collection, telemarketing, and fair credit reporting practices.
What is the Fair Debt Collection Practices Act (FDCPA)
The Fair Debt Collection Practices Act (FDCPA) is the federal law that governs how third-party debt collectors attempt to recover debts owed by consumers on behalf of another person or entity. The law dictates how, when, and what methods are fair. The law only applies to third-party debt collectors. Under the terms, debt collectors cannot contact debtors at inconvenient times. They can contact them at home or at work, unless the debtor has requested they not call their place of employment. The act states that the debt collector can only make you aware of a debt and request payment. The act protects the debtors from harassment or threat of any harm. They cannot threaten to sue unless they truly intend to go to court.
Allowable Purposes for Obtaining Credit Reports
The FDCPA discusses what reasons are allowed for obtaining a consumer's credit report. Primary purposes allowing for a credit report to be released from a credit reporting agency include the review of a borrower's credit profile for a credit application, the release of a credit report for a background check and the request of a credit report by the consumer. Other permissible purposes include an order from the court, business dealings and child support considerations. The Fair Credit Reporting Act (FCRA) also has detailed requirements outlining the disclosure and notification policies that must be followed by entities seeking a consumer's credit report for various reasons. To further your understanding, visit the FDCPA website.


Telephone Consumer Protection Act (TCPA)
The Telephone Consumer Protection Act (TCPA) regulates telemarketing calls, auto-dialed calls, prerecorded calls, text messages, and unsolicited faxes. It also is the authority to create a National Do-Not-Call List. The government agency that enforces and regulates the TCPA is the Federal Communications Commission (FCC).  For specifics on what is allowed and what is not check out this great TCPA resource from Experian.
Fair Credit Reporting Act (FCRA)
The Fair Credit Reporting Act was established to promote accuracy, fairness, and privacy of information in the files of consumer reporting agencies such as Experian, Equifax, and Transunion. It is mainly concerned with the way credit reporting agencies use the information they receive regarding your credit history. It is intended to protect consumers from misinformation being used against them. It guarantees many rights that protect the consumer, such as below:
Access to your credit report
Protected access- not just anyone can see your file.
Accurate reporting
Medical Information Privacy
Limited Unsolicited Credit Offers
For a summary of and complete list of your rights under the FCRA, visit this key Federal Trade Commission resource.
/