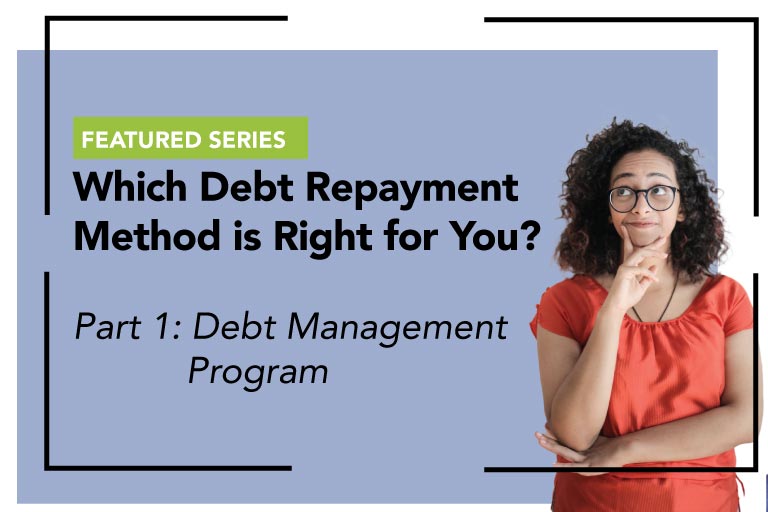 When you have significant credit card debt, you want to develop a debt repayment plan that enables you to pay it off as quickly as possible. Debt can keep you from achieving your financial goals, and if you aren't careful the growing interest can spiral out of control.
But here's the thing: Deciding how to pay off your debt, isn't always easy.
If you talk to a banker, a lawyer, and a financial advisor, you might get three different answers for which repayment method is best. If you research online, you'll also come across numerous possibilities and plenty of misinformation. Figuring out exactly which method is right for you can be difficult.
In reality, there are several professional debt repayment methods that you can consider. They all have advantages and disadvantages. Some have requirements, and if you do not meet those then you won't be able to use that method. Some are more favorable to your credit score and do not create long-term negative impacts. One is recommended by organizations like the Federal Trade Commission (FTC) and Consumer Financial Protection Bureau (CFPB). Another is almost always a bad idea, because it rarely works, and it can significantly hurt your credit.
Since it can be difficult to tell the difference between a good repayment strategy and a bad one, we put together this 4-part blog series.
This guide will walk you through each type of debt repayment option and highlight the pros and cons. It also helps explain when to choose a certain method, based on your individual circumstances. Our hope is that it will help you determine which debt repayment method is right for you.

HOW TO USE THIS GUIDE
The guide is broken down into four sections, one for each repayment method: Debt Management Program, Debt Consolidation, Bankruptcy, and Debt Settlement.
Each section will provide in-depth detail about how a particular repayment method works. It will explain how much the service costs, how it may affect your credit, how long it takes, and so on. At the bottom of each section is a Summary section, which highlights this information quickly. Read on, or use these quick links to jump to the next section.
Part 1 – Debt Management Program (current page)
DEBT MANAGEMENT PROGRAM
What is it? A Debt Management Program (DMP) is a structured plan for repaying credit card debt in full. Usually, the plan provides significant interest rate deductions and waived fees. The plan is administered by a credit counseling agency.

You want to work with an accredited counseling agency. At the National Foundation for Credit Counseling, we set rigorous and uniform standards that agencies must meet to remain accredited. As a result, we recommend that you work with one of our member agencies.
The Consumer Financial Protection Bureau (CFPB) and Federal Trade Commission (FTC) have published a list of questions to ask your credit counselor.
How do you get started?
To start a DMP, you first receive a free credit counseling session. Credit Counseling is a service that matches you with a certified counselor. The counselor conducts a thorough review of your finances and helps you develop an action plan to work toward your goals. Counselors help people in a variety of situations, such as: reduced income (i.e. after losing a job), managing credit card debt, and handling medical bills. If your goal is debt reduction, the counselor will assess whether your situation makes you a good candidate for a DMP.
The Details
How much does it cost? The cost of a DMP will vary by state and by agency. Some agencies charge a nominal set up fee, which should be $75 or less. Most, if not all, agencies charge a monthly fee of between $25 and $50. Some states do not allow these charges. Counseling agencies that are non-profit, in order to maintain their non-profit status, provide service to people regardless of their ability to pay. This is also a part of the NFCC's membership standards.
How long does it take? The DMP typically takes three to five years to complete.
How does it work? When you are on a DMP, you make a single monthly payment to the credit counseling agency that is administering the DMP. The credit counseling agency then takes your payment and pays each individual creditor you owe. This provides the benefit of "consolidation," because you make a single payment, but the accounts are not actually consolidated.
A DMP allows you to make one monthly payment, and pay significantly less in interest (in most cases). The program is designed to help you pay off debt without filing for bankruptcy or trying a riskier method. It allows you to meet your other monthly financial commitments while you work to become debt-free.
Typically, a DMP helps you repay unsecured credit card debt. However, the credit counseling agency administering your DMP may also be able to help with other types of debt, such as your mortgage or student loans.
How will a debt management plan impact your credit?
In many cases, a DMP is much more favorable to your credit than other debt repayment methods, especially bankruptcy or debt settlement. Various credit counseling agencies and academics have conducted studies that look at how a DMP impacts your credit score. Generally speaking, you can anticipate a dip in your score when you first start a DMP and then an increase once you make consistent payments on the program. One of our member agencies conducted a study that showed an average increase of 106 points over the course of a DMP.
You should know that a DMP can be shown as an informational update on your credit report. This would be a comment on your credit report that says you are repaying through a credit counseling program or debt management plan. Lenders do see this, but the comment does not impact your credit score directly.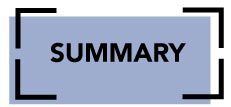 A Debt Management Program is an effective way to pay back unsecured credit card debt in full. You will likely pay at lower interest rates and have various fees waived. You will pay a nominal monthly fee to the credit counseling agency that administers your DMP. While this can take three to five years, the credit impact is usually favorable.
A DMP is likely a good fit if you have significant credit card debt and do not qualify for favorable debt consolidation interest rates. It is also likely a good fit if you like the accountability of working with a counselor and hope to change your underlying financial behavior. Click here to learn more about the Debt Management Program.
Want to continue reading this 4-part series. Click here to jump to part 2.
 
/