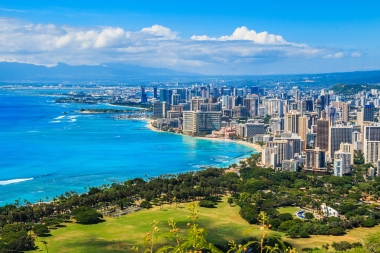 Deciding to move to a new city can be a tough decision for anyone, as it's a big leap to take. One factor to consider is how much it costs to live in a city. While certain cities around the U.S. are great places to live, the cost of living may make you think twice before moving there.
Below is a list of the top five most expensive places to live, using info from Investopedia.
New York City
This one shouldn't come as a surprise. The biggest city in the United States is also the least affordable. According to Smartasset, the cost of living in New York City is 68% higher than the national average.
The median rent for a two-bedroom apartment in the New York metro area is $1,638, and the average rent for a two-bedroom apartment in Manhattan is $3,895.
San Francisco
We go to the west coast for the country's second most expensive city. The unemployment is low at 2.6% as of May 2017, and the winters don't get cold. Which is probably why it attracts a lot of poeple.
An annual salary of $119,000 is suggested to live well in San Francisco, according to Investopedia.
Honolulu
It's a tropical paradise, so it's understandable why someone would want to live on Oahu right on the ocean, where the average high temperature doesn't get above 89 degrees and the average low doesn't get below 55.
However, it comes with a price, as the cost of things like groceries far exceeds the national average, and toilet paper costs more than anywhere in the world.
Boston
The second east coast city on the list is historic Boston on the Atlantic Ocean, a bastion of tech and higher education. According to the Boston Globe, people in Boston spend $1,458 per month on housing.
Washington, D.C.
The nation's capital features an average home value of $443,000 and costs $83,000 to live well in, according to Investopedia.
So if you are planning a move to one of these big cities, be sure your income is sufficient to manage the expenses associated with living in the areas. It's important to take into consideration your budget and how moving and cost of living play into the details. If you need help figuring out a livable budget, our certified nonprofit credit counselors are available!
/