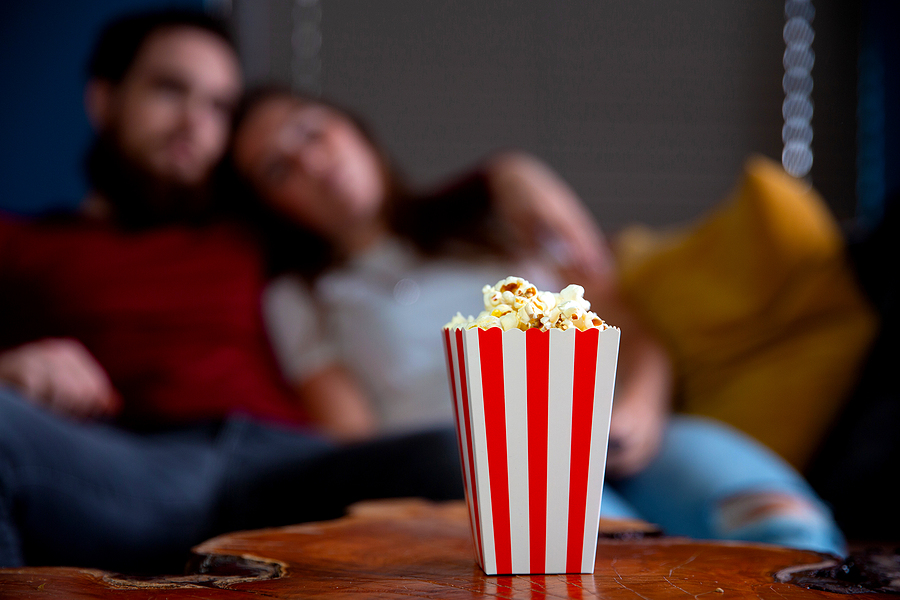 Love is in the air, and Valentine's Day is almost upon us. Of course, it's a romantic holiday, but it's not always a perfect match for your finances. Last year, CNBC reported that Americans were expected to spend $142 on Valentine's Day gifts. That's a lot, and the thought of spending that much may give you the wrong type of butterflies in your stomach!

While this year's celebration, in the midst of a pandemic, will likely look much different than in years past, it still has the potential to be quite an expensive holiday if you don't plan ahead. Here are a few tips for having a sweet day with your valentine without having to spend a ton of money.
Embrace the Current Circumstances
If you can come to terms with the fact that this Valentine's Day will be unusual, then you can use that to your advantage. While everyone has a different tolerance level about COVID-19, and different cities and states have different restrictions, you can very easily pull off a fun night at home instead of a full-fledged traditional Valentine's Day date night.
So why not try to embrace the circumstances and stay home? Then you can plan a fun night together and save a bunch of money in the process.
Stream a Movie Instead
Here's an easy one—if you normally head to the movie theater on Valentine's Day, consider streaming a movie at home instead. You probably already have streaming options at your disposal for free (if not, see this list of free services), or you could rent a movie for just a few dollars. And don't stop there, you could indulge in popcorn, soda, and any other snack your heart desires for pennies on the dollar compared to movie theater prices.
Save Money on Dinner 
You could also save a ton on your typical Valentine's Day meal. If you order takeout, you could bring the bill down by making sides or drinks at home. But, of course, you'll see the biggest savings if you have a homemade meal together. Make it more special by cooking something you don't have very often, or just treat it like any other meal and go all in on a special dessert.
Do a Fun Activity Together
Take advantage of the special occasion to do something out of the ordinary together. Find an activity that you haven't been able to squeeze into your schedules. Maybe it's a craft or a few rounds of cards or board games. Or, get creative with an at-home spa date. The important thing is being together, and you can fill the time with just about anything. If wine and/or chocolates are within reach, it will still feel like Valentine's Day!
Plan for a "Normal" Date Night or Trip Together
If Valentine's Day can't be exactly what you hoped for because of the pandemic, that's okay. Take some time to dream together about what you might do when life is a bit more normal. This could be a great chance to talk about your relationship and financial goals. Make a list of fun date nights you can go on in the future. Or, go big and plan a weekend or even a weeklong romantic getaway. Then, figure out what steps you need to take to get there. Estimate the costs, and make a budget and savings plan so that you can turn your dreams into reality.

Hopefully, you can have a fun and affordable Valentine's Day this year that tugs on your heartstrings but not your purse strings. If you need any additional assistance with your budget or financial goals, remember our counselors can help. In fact, they would love the opportunity, so don't hesitate to reach out.
/