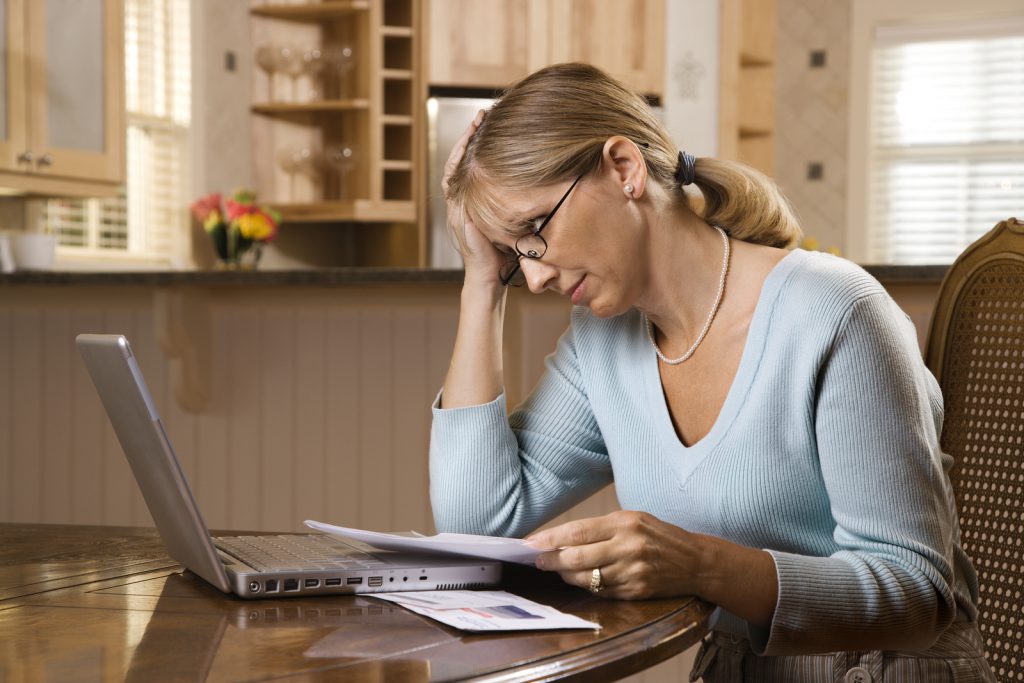 The COVID-19 crisis has forced many of us to shift priorities. People are focused on taking care of their families, following social distancing measures, and making ends meet. That said, it is important to keep track on your financial situation, too. We have already discussed how to budget during COVID-19, but there's another basic financial indicator you should be monitoring: your credit report. During a situation like the current national crisis it is easy to overlook your credit, and it is also a prime opportunity for scammers and identity thieves to prey on unsuspecting victims. You might not think you need great credit right now if you're hunkering down and not making a big purchase like a house or car. But, you don't want a small mistake now to haunt you later. Here is a closer look at how COVID-19 can impact your credit, and what you can do about it.
Why Your Credit Matters     
As a quick refresher, your credit report matters for a number of reasons. The most important reason is that your credit score is based on the data contained in your credit report. Therefore, keeping a good and accurate credit report will lead to a higher credit score than a credit report containing negative or inaccurate information.

A related reason for why you should check your credit report frequently is that many credit reports contain errors. An error could be minor, or it could affect your credit score. In a major 2012 study, the FTC determined that one in four consumers found errors in their reports that could affect their credit scores. In addition to finding simple errors, checking the report may reveal unauthorized credit use by someone pretending to be you. Therefore, checking your report could provide the opportunity to locate incorrect information and potentially increase your score—and it can even be a way to catch or prevent identity theft.

Checking the report can also be a way of tracking when certain negative marks will fall off the report, and ensuring that they fall off on time. This can be helpful when you are planning ahead for credit applications, such as before you buy a house. A periodic check of your credit is simply a smart financial move that will give you a better understanding of your financial situation.
How COVID-19 Can Affect Your Credit
Some commentators have compared COVID-19 to a natural disaster, and it poses similar threats to your credit. Just like if you were recovering from a major storm or were forced to relocate from a natural disaster, COVID-19 has probably forced you to shift priorities. Essentially, you're focused on the things that matter most, like keeping your family safe. At best, this scenario makes it easy to let your guard down and become a little less organized. This could cause you to miss a payment to creditors, which could damage your score. Or, maybe you've been hit even harder by COVID-19, and have lost a job or experienced reduced hours and income at work. If so, you are not just facing a shift in priorities, but a shift in your ability to pay creditors. Again, this could impact your credit score.

If you have opted for a forbearance or deferment program, whether it is on student loans, rent or mortgage payments, or directly through another creditor, you need to check your credit report to make sure the agreement is properly reported. If a creditor reports a late payment in the midst of an agreed upon deferment, that would be a red flag and an error to dispute immediately. You will want to watch all accounts, but keep a particularly close eye on any accounts that you have made special arrangements for during COVID-19. Also, familiarize yourself with this guidance from the CFPB about how these accommodations are supposed to be reported by creditors.

Also, fraudsters are taking advantage of COVID-19. There has been an increase in scams, including fake websites, communications disguised as being from government agencies (especially related to "stimulus checks"), and fake job postings. You should be vigilant and take precautions not to fall for these tricks. One of your best defenses is to keep track of your credit report to ensure you catch any unauthorized activity right away.
Where to Check Your Report
One of the best places to get a free credit report has long been annualcreditreport.com. Normally, consumers have been able to access one free report from each major reporting agency—Equifax, Experian, and TransUnion—every 12 months. However, the reporting agencies are now offering free weekly credit reports online through April 2021. This impressive benefit makes it easy to check where you stand and get updates quickly. So, be sure to keep a close eye on your reports moving forward, especially if you have entered into any alternative payment arrangements.

If you would like further help understanding your credit report or making a plan for your debt during COVID-19, contact a credit counselor.
/