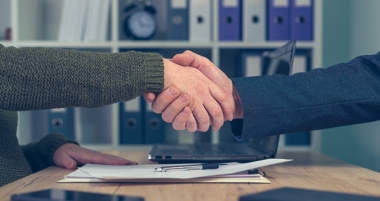 Q. Should I take out a startup loan for my small business idea?
Dear Reader,
The prospect of starting your own business and growing your ideas must be very exciting. And the most difficult part is getting the capital to get it going, especially if your business is just starting out. Taking out a loan to grow your business has its pros and cons, but the ultimate decision depends on the solidity of your business idea and your current financial situation.
Although it is recommended to keep your personal and business finances separate, if you are considering to take out a loan, it will have to be tied to your personal finances. So, the health of your credit will directly influence the terms and conditions of your loan. The higher your credit, the better the terms and conditions that you will receive. If you would like to get a loan, do your research and visit different financial institutions to get the best deal. Small business loans can get expensive because interest rates can be high and repayment terms short. But, if you do your homework, you can find microloan programs that could offer more attractive terms. For instance, the U.S. Small Business Administration (SBA) has a microloan program that provides small loans for business owners, offering up to $50,000 at competitive interest rates. On the downside, qualifying is a bit complex because they usually have strict qualifying criteria and a lengthy application process. There are also microlenders and nonprofits that can be less strict, especially if your credit is not that great. These types of loans are usually small, but can help you get you ready for better and bigger things down the road.
Instead of getting loans, some people ask friends and family for the financing they need, scout for investors, crowdsource or even look for grants. You'll find that many private foundations and state and local government agencies have grant programs to give money to selected businesses that meet their strict qualifying criteria. Sometimes, there are grants for specific types of businesses, minorities, members of the military and veterans, to name a few. There are many resources if you know where to look. So, start looking! If you are unsure of how to proceed or identify these resources, you should talk to a financial coach from a NFCC-certified nonprofit agency. They will help you strategize and get your finances in order to get ready for the next step to grow your business.
Sincerely,
Bruce McClary, Vice President of Communications
Bruce McClary is the Vice President of Communications for the National Foundation for Credit Counseling® (NFCC®). Based in Washington, D.C., he provides marketing and media relations support for the NFCC and its member agencies serving all 50 states and Puerto Rico. Bruce is considered a subject matter expert and interfaces with the national media, serving as a primary representative for the organization. He has been a featured financial expert for the nation's top news outlets, including USA Today, MSNBC, NBC News, The New York Times, the Wall Street Journal, CNN, MarketWatch, Fox Business, and hundreds of local media outlets from coast to coast.
*Some questions have been shortened and/or altered for publication purposes while others have been published as is.
/