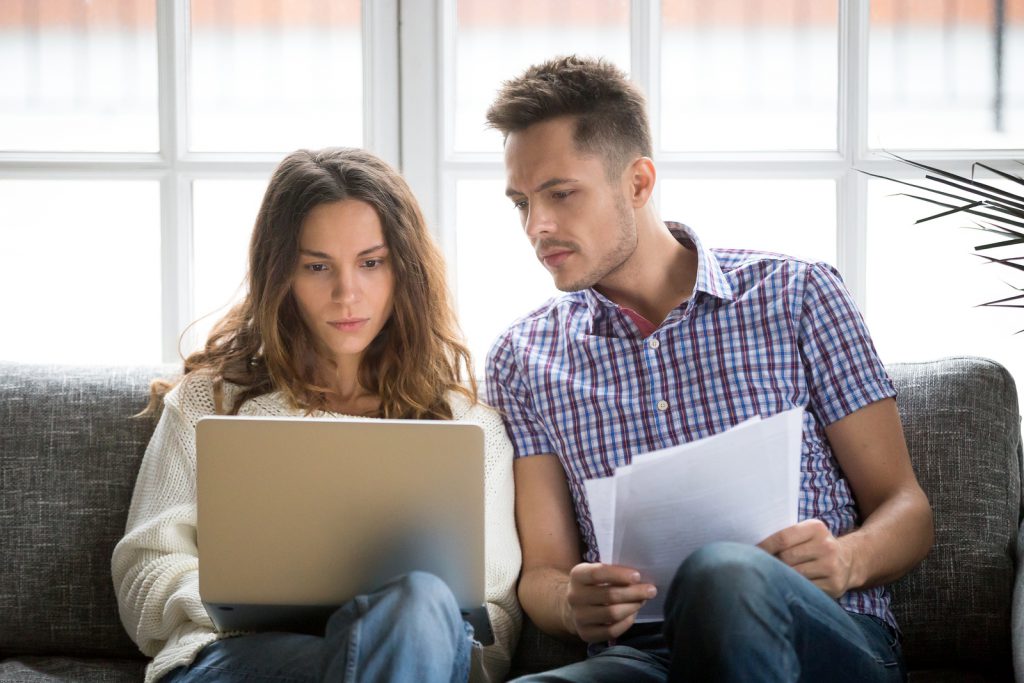 Q. How do I rebuild credit after bankruptcy?

Dear Reader,

As painful as a bankruptcy can be, it gives you an opportunity for a fresh start toward rebuilding a better financial future. Access to credit is an important part of that future, but there may be some influences from the past that could be challenging to overcome. Depending on the type of bankruptcy you filed, you can expect it to be on your report from 7-10 years. That's not the best news considering that bankruptcy can have a very negative influence on your credit score. But the good news is that as time passes, the negative effects of bankruptcy will diminish, giving you the chance to rebuild your credit faster.

A good starting point is to determine where you stand with your credit post-bankruptcy. If you haven't reviewed your credit, you can get a free copy from each of the three main credit bureaus­ every 12 months by visiting www.annualcreditreport.com. Once you have them, review them carefully to make sure they are error-free. If you find any mistakes, dispute them directly with each credit bureau. This will give you the chance to eliminate incorrect information from your file and boost your score.

Consider Your Credit Rebuilding Options
There are several ways to start rebuilding your credit, like looking into secure loans and secure credit cards. Secure loans involve taking out a loan, usually at a credit union or community bank, against the money you already have saved or that you deposit upfront. These types of loans are generally short-term and report to the credit bureaus, which is essential for your rebuilding process.

Similarly, secured credit cards ask you to start with a deposit, which typically becomes your credit limit. These cards work like regular cards, even reporting to the credit bureaus, but they usually carry a variety of fees and high interest rates. The key is to use the card strategically, using less than 30% of your available credit and paying your statements on time, and if possible, in full. When you apply for one of these secured cards, review all fees and eligibility requirements to make sure it's a good fit for you.

You also have the option of becoming an authorized user on a friend or relative's credit card. As an authorized user, the credit card activity will be reported on your credit file and it could help boost your score if the account owner uses the card wisely–that is, always paying on time and keeping the balance low. Another option to consider is becoming a cosigner on a credit card or loan. This option requires that you ask a bit more of your friends and relatives and share this financial responsibility. However, if you pay on time and as agreed, you both should see an increase on your score over time.

Rebuilding your credit will take some time. Be patient and deliberate when choosing your new credit options. Being strategic and consistent will ultimately pay off. But, if you feel you need a more personalized guidance, contact an NFCC-certified credit counselor from a local nonprofit and talk to a counselor. Your counselor can review your credit, your finances, and help you find the best way to rebuild your credit. You have already embarked on the rebuilding path by looking for answers. Good luck!

Sincerely,
Bruce McClary, Vice President of Communications

Bruce McClary is the Vice President of Communications for the National Foundation for Credit Counseling® (NFCC®). Based in Washington, D.C., he provides marketing and media relations support for the NFCC and its member agencies serving all 50 states and Puerto Rico. Bruce is considered a subject matter expert and interfaces with the national media, serving as a primary representative for the organization. He has been a featured financial expert for the nation's top news outlets, including USA Today, MSNBC, NBC News, The New York Times, the Wall Street Journal, CNN, MarketWatch, Fox Business, and hundreds of local media outlets from coast to coast.

*Some questions have been shortened and/or altered for publication purposes while others have been published as is.
/