Registration is open for 2019 NFCC Connect!
NFCC Connect is the place to be in 2019! Exciting changes are rapidly reshaping the world of financial counseling and education, and NFCC is at the forefront of that transformation. Innovative new consumer-focused services supported by advancements in technology will be in the spotlight this year.
Register Now
September 16-18, 2019 | Washington, D.C.
Key Speakers Announced!
NFCC is excited to announce NFCC Connect will feature...
Tom Pahl
Associate Director for Research Markets and Regulation, Consumer Financial Protection Bureau (CFPB)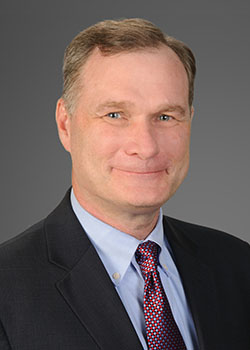 "Consumer Protection and the Debt Repayment Landscape"
Tom Pahl currently serves as Policy Associate Director for Research, Markets and Regulations for the Consumer Financial Protection Bureau. A longtime regulator, Pahl served at the Federal Trade Commission (FTC) in a number of different roles from 1998-2013, until he was recruited to the CFPB to work on a debt collection rule.
In his prior role at the CFPB, he was Managing Counsel, responsible for leading the rule-making, policy development and regulatory guidance activity related to the Fair Debt Collection Practices Act, the Fair Credit Reporting Act, the Gramm-Leach-Bliley Act, the Dodd-Frank Act and other regulatory requirements.
Pahl will speak on the role of regulators in the debt repayment landscape in a session called "Consumer Protection and the Debt Repayment. Regulators play a key role in the work we do to help consumers!
Stephanie Moulton, Ph.D.
Associate Professor, Director of Doctoral Studies
"Sharpen Six Year Evaluation: The Long-Term Impact of Credit Counseling"
Professor Moulton's research interests include public policy implementation, evaluation and management. Moulton specializes in housing and consumer finance policies and programs implemented by federal, state and nonprofit organizations, with a focus on vulnerable populations.
For the first time, Moulton will be presenting findings on the long-term impact of credit counseling, which serves as a continuation and expansion of research that led to the release of the groundbreaking Sharpen Your Financial Focus Impact Study in 2016.
This is a session you will not want to miss!
.
If you haven't already, be sure to save your spot today!
Amy Crews Cutts, PhD, CBE®
Chief Economist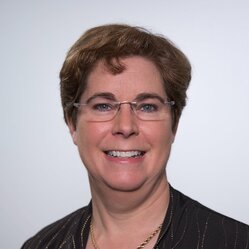 "State of the Economy"
Amy Cutts will speak on the state of the economy and the credit challenges consumers are facing today! With over 25 years of economic analysis and policy development experience, she's a passionate advocate for expanding consumer access to low-cost, non-predatory credit. She is a noted expert in credit reporting, consumer and small business credit markets, loan servicing, securitization, residential real estate including home equity and price indices, and trends in employment and compensation.
You don't want to miss this lively, informative session!
Special thanks also to our NFCC Connect Exhibitors!
AMERICAN CENTER FOR CREDIT EDUCATION
COA
CREDITSOFT
EXPERIAN
FDIC
FRAMEWORK
FREDDIEMAC
LOGICAL MEDIA
SPERIDIAN