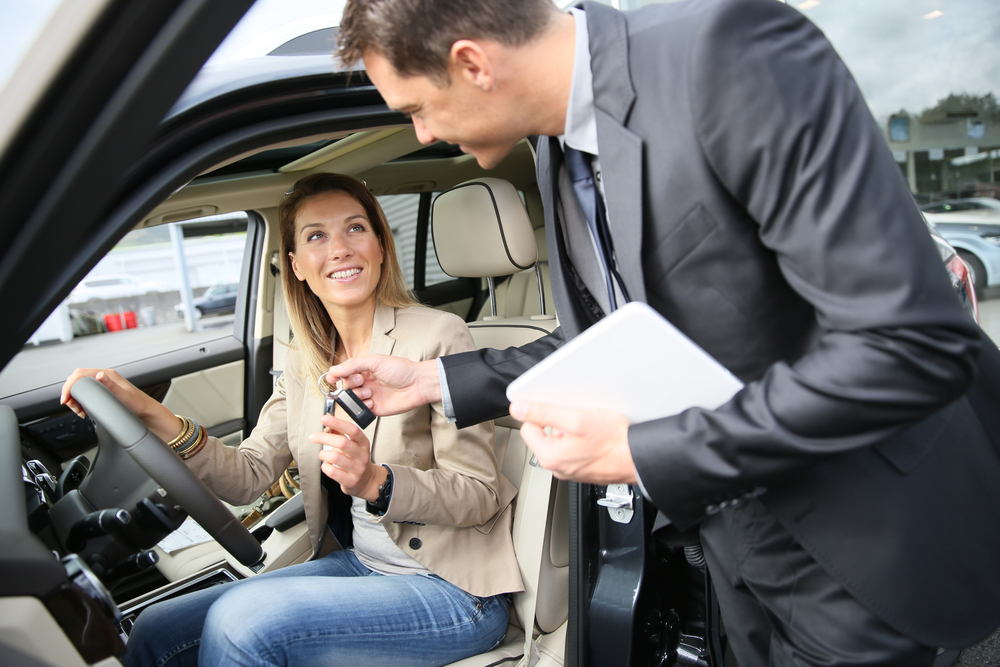 Car prices are on the rise. The average cost of a used vehicle now tops $20,000, with used car owners shelling out $400 in monthly payments on average. Be that as it may, buying new is even more expensive — Experian reports that the average loan amount for a new car is close to $31,000.
For most drivers, buying a used vehicle makes the most financial sense.
You'll likely pay less for insurance.
Insuring a used car is usually cheaper than insuring a new one.
Newer cars are more expensive to repair. New vehicles have newer technology, which drives up loss costs and how much insurers dole out to cover claims.
"Replacing a bumper five years ago maybe cost an average of $1,200 to $1,500," said Frank Jones, partner at Mints Insurance Agency and the New Jersey government affairs representative for the Independent Insurance Agents & Brokers of America. "Now, because there are so many sensors built into the system, to replace a bumper on a 2019 model could potentially cost upwards of $2,700, depending on the damage."
A car is a depreciating asset. New cars are more valuable and, as such, generally more expensive to repair. Insurance companies take this into account when calculating premiums.
You may not have to pay for as much coverage. A new car loan may require you to take out additional comprehensive and collision coverage; something that will make your monthly insurance premium more expensive. Comprehensive insurance covers damage to your car that was caused by non-collision events, like vandalism or theft. Collision coverage is pretty much what the name implies. It pays for damage stemming from a covered accident where your car collides with another.
Not comfortable dropping this coverage on a used car? Jones said to consider getting it but bumping up your deductible to reduce your monthly premium. If you live in a high-premium state, like California — where auto insurance averages $1,665 annually —  this could make a big difference in your budget.
Some used cars come with warranties. If you go with a certified pre-owned vehicle being resold by the same brand, you may be able to snag a manufacturer's warranty.
"The warranty on a new Volkswagen is currently six years or 72,000 miles, so if someone gets rid of it while they're three years into it, you're getting a really good deal because you're picking up the difference," said Lauren Fix, an automotive expert. "Some warranties are transferable through the manufacturer; others are not."
There's still hope for a warranty if you go through a private seller or used car dealer, thanks to what's called used-car lemon laws. These are state-by-state laws that offer used-car warranties. They're often dependent on the car's age and mileage, but help protect buyers who purchase a "lemon." In New York, for example, if the car has between 36,001 and 79,999 miles, the buyer is entitled to a 60-day or 3,000-mile warranty; whichever comes first.
Used cars are typically more budget-friendly.
Taking out a bigger loan to buy a new car also means higher monthly payments; eating up money that could go toward other financial goals, like paying off debt, building up your emergency fund or saving for retirement. The same Experian data mentioned above found that the average consumer with a new car loan pays roughly $525 per month. You may be able to reduce the sticker shock by stretching out your loan term, but you'll end up paying more in interest over the long haul as a result.
Lauren Fix, automotive author, said that going with a certified pre-owned car is almost always your best bet.
"You're not buying from a used car lot that got it out of an auction where they really don't know the history," she said. "It could be a flood-damaged car, which is a big risk. If you buy a flood-damaged car, you're on your own; there's zero warranty and the damage to your vehicle usually is not repairable."
Certified pre-owned vehicles, however, have been inspected by the original manufactured to make sure they're in top-notch condition. Fix said dealerships should be able to vouch for these cars with the proper documentation. If you're going through a private owner or, say, buying a used Nissan from a Honda dealer, it's in your best interest to get the car inspected by a mechanic certified by the National Institute for Automotive Service Excellence before making the purchase. Fix likened it to getting a home inspection before buying a new house.
"They should put it on a lift, take of the wheels, look at the fuse box, the undercarriage and see what it needs," she said, adding that this usually costs around $250.
If the seller gripes at your request to have it inspected, that's a red flag. A used car may have a cheaper price tag up front, but if an inspection reveals that the engine's on its last leg or the transmission is leaking, you'll could end up spending hundreds on repairs.
In addition to an inspection, you can also call the car manufacturer and give the vehicle identification number to their service department. Fix said that many will run the number right there on the phone, providing a snapshot of the car's maintenance history and whether or not the previous owner took good care of it.
The final word on buying a used car.
Insurance companies consider a number of factors when drumming up quotes, from your age to your level of coverage to your driving record. Generally speaking, used vehicles are cheaper to insure, setting them apart from pricey new cars — but not always. Safety plays a big part. If you're torn between a bare-bones used car and a new car that has a full suite of safety features (like a surround view camera, lane departure warning, and blind spot detection), Fix said the new car may actually be cheaper to insure.
With that said, used cars still come with cheaper sticker prices and smaller auto loans. Like any big purchase, just be sure to do your research and run the numbers to see which car makes the most sense for your budget.
/