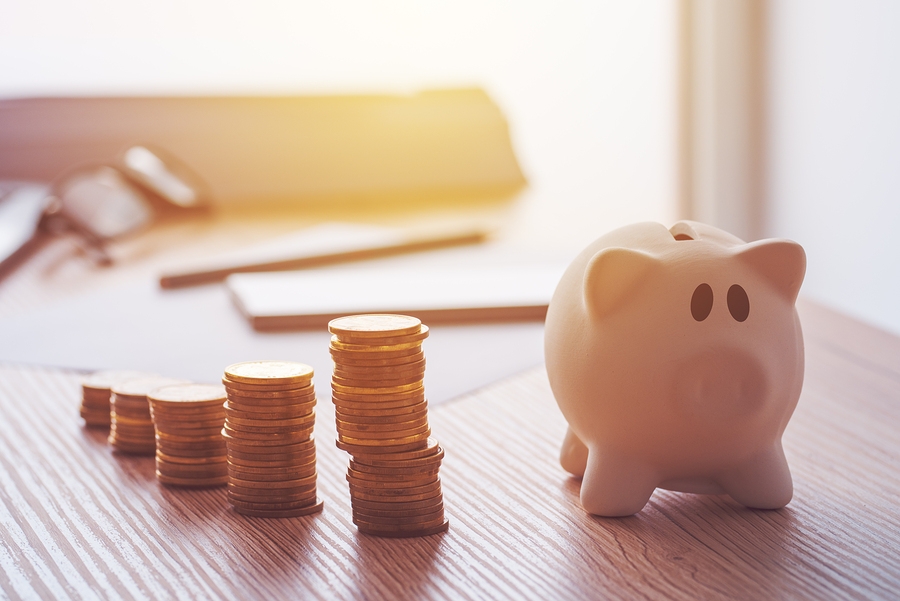 Living without a savings account is can be detrimental to your financial security. Yet, far too many American consumers do just that. With budgets already tight, many people wonder where they can find the money to save. Committed to providing preventative financial education, the NFCC suggests the following money-saving tips:
Track your expenses.
To find money available for savings, first determine where you are currently spending your money. You can't know where you're going until you know where you are. Tracking expenses will provide the answers. Write down every cent you spend. At the end of the month, look at where your hard-earned cash really goes. You just might be surprised.

Create a budget. Budget is not a four-letter word.
A well-designed spending plan considers all sources of income, living expenses, debt obligations and savings. Be sure to incorporate all three expense categories: fixed expenses (e.g., mortgage, auto loans and rent), variable expenses (e.g., credit cards, groceries, entertainment, clothes and gasoline) and periodic expenses (e.g., property taxes, home repair, and car maintenance). Whether it's saving for retirement, education or a vacation, the old saying remains true: pay yourself first. You can't spend money you don't have, so set aside your allotted savings right off the top.

CustomPize your budget to fit your lifestyle.
When constructing your budget, be realistic when looking for opportunities to save money. People are more successful when they cut back, as opposed to cutting out. Don't be too strict, or you won't stick with your plan. Know, however, that small changes over time can indeed add up. For instance, instead of eating lunch out every day, brown bag it two days per week. Look at your cable package and cell phone plan to determine if you have the right fit for your lifestyle. Evaluate the necessity of having a land phone. Savings opportunities are available in each spending category.

Involve the entire family. A joint effort yields a greater result.
And, make it fun. See who can save the most each month and have a special prize for them. Agree upon a savings goal that everyone can work toward (summer vacation, new car, etc.). Celebrate each success along the way. Before you know it, saving will be as much fun as spending.

Find the right savings vehicle(s) for you.
There are many ways to optimize your savings. Consider splitting money between accounts that are liquid (such as a money market account) versus those intended for more long-term savings (such as certificates of deposit). Explore liquid money market accounts online, as these accounts can offer higher interest rates. Consider using automatic deposit, transfer, payment and withdrawal of money whenever possible to keep money out of your hands and in a safe place. Know that sometimes easy access to saved money is needed for emergencies, so don't put all your savings into vehicles where you'd be penalized for withdrawal.

Pretend it never happened.
When you get a raise, birthday money, bonus or tax refund, quickly put this extra income toward your retirement plan or savings account. The longer the extra money is in your possession the easier it is to spend it. If you were anticipating using this extra money to buy something special, instead consider using the money to pay down credit card debt, give yourself a small treat, and deposit what's left over into your rainy-day fund.

Take advantage of your employer's retirement benefits.
Gone are the days when Americans could rely on traditional defined benefit plans. Saving for retirement now rests more with individual Americans than ever. Regardless of your age, it is important to take an aggressive approach to saving. Contact your human resources department (HR) and research money-saving options, whether it's through a traditional defined benefit plan that pays a set dollar amount each year of retirement or a defined contribution plan such as a 401(k) plan that allows contributions to be made with before-tax dollars. Also, ask HR if the company matches a portion of your contributions or allows catch-up payments. Changing jobs? Take your money with you – roll it over into an IRA or the new employer's plan.

Ask for help from a professional.
If you find yourself unable to save, know that NFCC Certified Consumer Credit Counselors are experts at finding hidden money in budgets. For affordable and reliable financial help, schedule a confidential appointment with an NFCC member agency by calling 800.388.2227 or en Español at 800.682.9832.

/