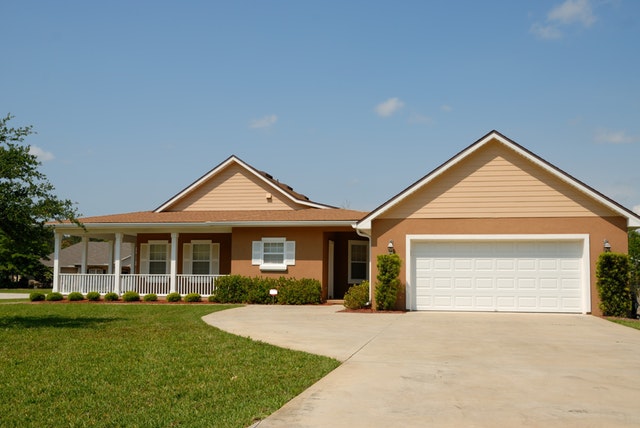 Are you ready to move into your first home? If so, you're not alone — 36% of Americans plan to buy a house in the next five years. Before you apply for a mortgage, it's important to learn the fundamentals of home loans.
First, choose a loan term that works for you. Fifteen- and 30-year loans are typical, though other terms are available. A short-term loan comes with higher payments. However, you'll likely receive a lower interest rate and pay less overall. A long-term loan has lower monthly payments, but a higher interest rate and total cost.
Interest is another crucial factor. Some loans offer a fixed interested rate, one that does not change over the loan term. A variable rate, on the other hand, starts low and increases with time.
Now that you understand loan terms and interest rates, discover the different types of loans available for first-time home buyers.
Conventional Loans
Do you plan to move into a home and stay put? If so, a conventional, 30-year loan with a fixed interest rate is an attractive option. Regardless of fluctuations in the real estate market, your mortgage and interest rate will remain the same.
You'll find two different types of conventional loans — secured and unsecured. A secured loan is one backed by collateral, such as another property, and typically comes with a lower interest rate. Most homeowners choose an unsecured loan, which is based on their financials and credit history.
Traditionally, buyers need to save a 20% down payment to get the best rates on a conventional home loan. However, some lending institutions have been introducing mortgages with requirements as low as 3% down. This can be attractive for buyers in markets where saving a large down payment would be challenging.
There's more flexibility in conventional home loans now than ever. Whatever decision you make, be sure to ask potential lenders about your options and research the impact your down payment will have on your interest rate.
FHA Loans
In the past two years, 80% of FHA loans were lent to first-time home buyers. These loans, offered by the Federal Housing Administration, are insured by the government and available to those with low credit scores and modest incomes. While a conventional loan requires a down payment of 20% of the purchase price, an FHA loan accepts as little as 3.5%.
Most FHA loans are fixed-rate, with 15- or 30-year terms. Buyers are required to pay upfront and annual insurance premiums. The low interest rates make it easy for homeowners to survive on a budget and pay off a mortgage.
VA Loans
VA (Veteran Affairs) loans — private mortgages guaranteed by the VA — are offered to service members, veterans and surviving spouses. If you qualify, you could buy your first home with no down payment and no insurance requirements.
A VA loan is great for past and present service members who wish to purchase a home. The VA has some requirements on the type of property you can buy. The house must be your primary residence and move-in ready. Unfortunately, fixer-uppers are not allowed.
USDA Loans
USDA (U.S. Department of Agriculture) loans are available to low- and moderate-income families in rural areas. If you're struggling to save for a down payment, a USDA loan could be the solution. The government finances 100% of the price and offers discounted interest rates.
To qualify for this type of loan, your debt can't exceed your income by more than 41%. Payments are typically cheaper than FHA loans, though you're still required to purchase loan insurance.
Considering Your Home Loan Options
Now that you know the types of loans available for first-time home buyers, you can choose an option that works for you. While conventional mortgages are common, don't forget to read up on FHA, VA and USDA loans.
Study and compare lenders before you apply. According to research, borrowers can save an average of $3,000 by getting five different quotes. When you find the right match, get pre-approved for a loan and start looking for your dream home.

About the Author: Holly Welles, Real Estate Writer, The Estate Update
Wednesday October 9, 2019
/