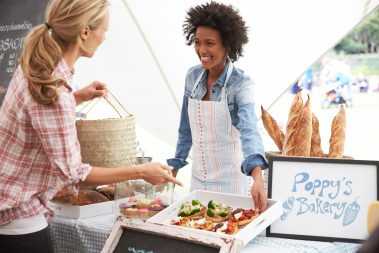 Follow #SmallBizMoney as we discuss How to Plan and Budget During the Slow Months for Small Business Owners! 
Make plans to join our #SmallBizMoney Twitter Chat on Monday, July 16th at 3pm EDT as we discuss Small Business Owner Tips, Tools, and Resources for Budgeting for the Slow Months! There will be 2 chances to win an Amazon gift card!
 1-$50 Amazon gift card
2-$50 Amazon gift card
Use #SmallBizMoney to participate.
For an easy way to keep track of the conversation, try using our tchat.io chatroom.
Questions we'll discuss:
Should a small biz owner worry if they don't have steady income every month/slow seasons?
How should you plan when you know funds may be low in certain seasons, like summer?
Business owners: Do you have a seasonally-based business?
Are there any expenses you could skimp on during the slow times, that would help offset the costs?
Should you have a separate emergency savings account for your business?
What tips or tools do you have for budgeting when your income is inconsistent?
What about on the flip side, when you have months that are flush?
What should I do when business is slow? Is there something I should prioritize?
Should I let my bank or lender know if my biz is having a bad month?
What budgeting resources are available for small business owners?
Anyone can participate, but you must be following @NFCC and RSVP below to win our prizes! 
Winner must be a US resident 18 or older.  No purchase necessary. Winners are randomly selected and announced within 1 day of the chat.  
To make it easier for us to keep track of attendees and pick our winners, please RSVP below with your twitter handle and email address. Winners will be selected at random from RSVPs.  If a winner is chosen who RSVPed but did not attend a second winner will be chosen.
*Indicates required field
[gravityform id="1″ title="false" description="false"]