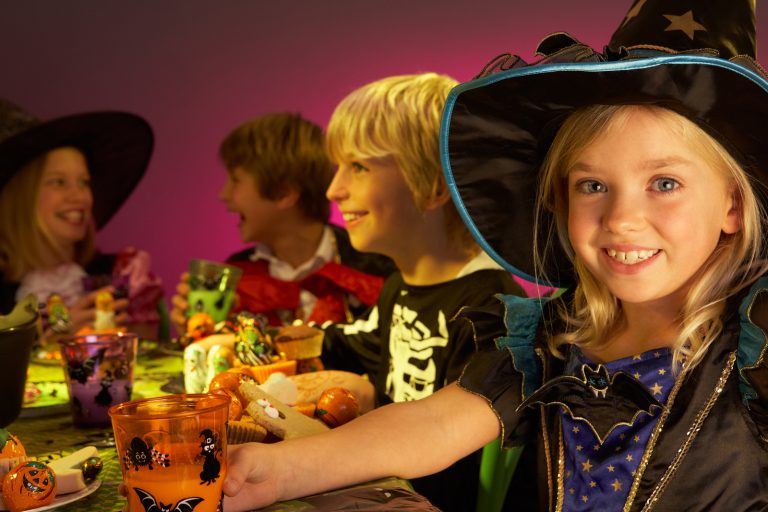 Follow #MoneyChat as we discuss tips for a Fun, Frugal Halloween Party! 
Make plans to join our #MoneyChat on Twitter on Thursday October 17th at 1pm EDT! There will be 2 chances to win an Amazon gift card!
 1-$50 Amazon gift card
2-$25 Amazon gift card
Use #MoneyChat to participate.
For an easy way to keep track of the conversation, try using TChat.io
Questions we'll discuss:
Q1: How do you set your budget when planning a party? 
Q2: How long should you plan for the party to last? 
Q3: Where can you find the most affordable costumes at the last minute? 
Q4: What is the most expensive part of hosting a party? 
Q5: As a guest, what should you bring to a party? 
Q6: Do you have any fun, frugal platter ideas? 
Q7: What favorite frugal Halloween games could you play at the party? 
Q8: The party is over, and you have additional goodies. What do you do with them? 
Q9: Where can you find affordable décor? 
Q10: Any final fun Halloween party tips? 
Anyone can participate, but you must be following @NFCC and RSVP below to win our prizes! 
Winner must be a US resident 18 or older.  No purchase necessary. Winners are randomly selected and announced within 1 day of the chat.  
To make it easier for us to keep track of attendees and pick our winners, please RSVP below with your twitter handle and email address. Winners will be selected at random from RSVPs.  If a winner is chosen who RSVPed but did not attend a second winner will be chosen.