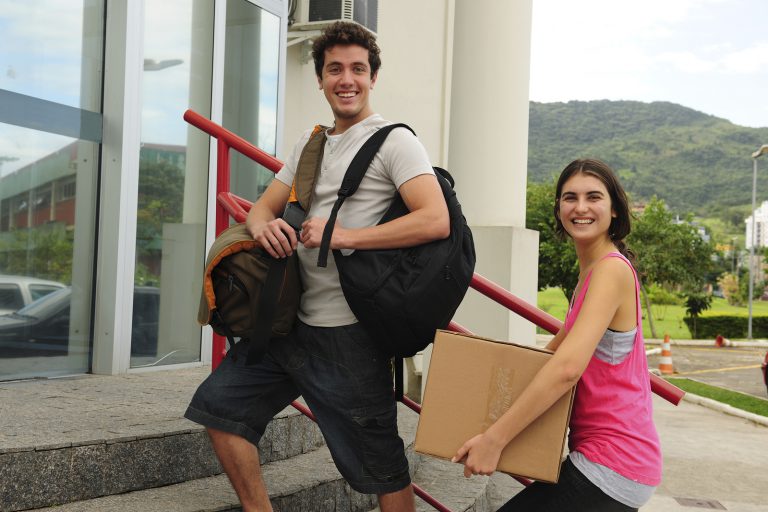 Follow #FinFitChat as we discuss frugal dormitory living tips! 
Make plans to join our #FinFitChat on Twitter on Tuesday, August 6th at 3pm EDT! There will be 2 chances to win an Amazon gift card!
 1-$50 Amazon gift card
2-$25 Amazon gift card
Use #FinFitChat to participate.
For an easy way to keep track of the conversation, try using TChat.io
Questions we'll discuss:
Q1: What are some simple ways college students can save on activities and entertainment?
· Q2: How can college students create a realistic budget while they are away at school?
· Q3: Is it better to live on campus or off campus?
· Q4: What do you wish you had known about finance management while in college?
· Q5: Should college students apply for a credit card? If so, when?
· Q6: How can parents help prepare their college student finances?
· Q7: What stores offer student discounts?
· Q8: Where can you find affordable dorm room décor?
· Q9: Do you have any recommendations for dorm-friendly food recipes?
· Q10: How can college students bring in additional income?
· Q11: Moving into college is a major life transition. Any final lifestyle tips?
Anyone can participate, but you must be following @NFCC and RSVP below to win our prizes! 
Winner must be a US resident 18 or older.  No purchase necessary. Winners are randomly selected and announced within 1 day of the chat.  
To make it easier for us to keep track of attendees and pick our winners, please RSVP below with your twitter handle and email address. Winners will be selected at random from RSVPs.  If a winner is chosen who RSVPed but did not attend a second winner will be chosen.
Featured Posts