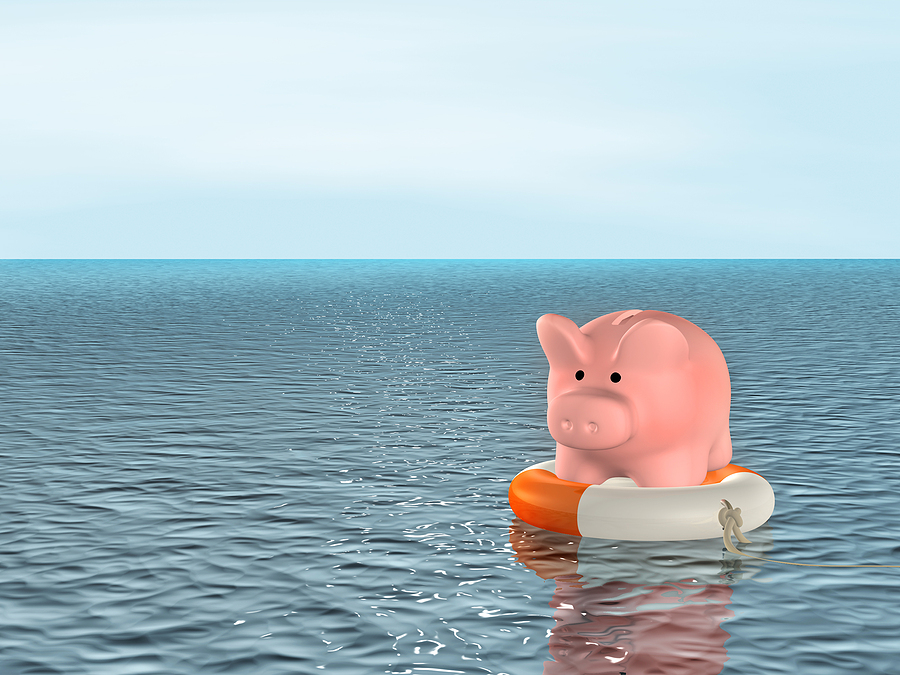 Financial security is, by definition, the knowledge that your income will be enough to consistently cover your expenses. In other words, it's the peace of mind you get from knowing that, at the end of the day, you can make ends meet. 
It's a feeling that many people have lost over the past year, as the coronavirus pandemic ravaged jobs and elevated health care costs. These are uncertain financial times. Having confidence in your ability to pay the bills is crucial, but without help, it's an uphill battle. 
Thankfully, there are plenty of resources out there that can make your recovery easier, even during a pandemic. Here are some tips for overcoming financial insecurity — and tackling some of the biggest obstacles you may be facing. 
1. You're Struggling to Buy Food for Your Family
Knowing you can put food on the table is essential. Still, it's something so many Americans are struggling with. In January, a report from the White House found that 29 million adults — and at least 8 million children — are facing food insecurity issues. 
The good news is that there are organizations fighting the problem at almost every level. On a national scale, the federal government offers aid through the Supplemental Nutrition Assistance Program (SNAP), which provides families in need with a benefits debit card. The card is refilled monthly, based on need and eligibility. To see if you're eligible, you can check the Food and Nutrition Service website for more info.  
There's also The Emergency Food Assistance Program (TEFAP), another federal program that provides food assistance to low-income families at no cost whatsoever. 
Locally, there are countless food banks — some backed by TEFAP supplies — willing to supply food to those who need it. You can use this search tool from Feeding America to find your closest and best option. 
2. You don't know where your next paycheck is coming from or how much it will be
Of course, having a stable income is arguably the most vital part of financial security. Getting laid off — or even just having your hours scaled back — can throw everything into question. In a recent survey, 14% of people who were laid off or furloughed during the pandemic aren't sure they'll ever feel financially secure again.
There are many steps you can take here, but first and foremost: Apply for unemployment. Even if you're unsure whether or not you're eligible, you should do this ASAP. That way, you'll get any benefits as quickly as possible.
Also, it's worth noting that the federal government just expanded unemployment eligibility in late February. The new guidelines cover many more Americans now, including those who aren't working because they feel unsafe to do so. 
After that, it's best to devise a plan of action on how a missing or unsteady income may affect your finances. First, reassess your budget, cutting out any non-essential spending and luxury purchases. Come back to this budget often, too, and be prepared to adjust when your circumstances change.
You should also inform your bank, as many are offering assistance to customers affected by the pandemic. Some banks have announced their willingness to waive fees and pause certain monthly payments.  
Lastly, freeze your student loan payments — if you haven't already. Payments and interest on all federal student loans are currently frozen through at least Sept. 30, so this will keep a little extra money in your wallet each month.  
3. You're behind on mortgage or rent payments
This is yet another financial insecurity that so many can relate to. In fact, a recent study from the Center on Budget and Policy Priorities found that at the time, 19% of all Americans were behind on their rent. 
Much like with your bank, it's best to inform your landlord or mortgage lender immediately. Do the same for your utilities, and see how much each is willing to work with you. In the case of a landlord, they may have received aid that they're required to use for tenants. 
Due to the pandemic, renters can also receive special aid from the government. The Consumer Finance Protection Bureau suggests using this database to find your region's assistance program. 
It also helps to know your rights. If you're worried about losing your home, keep in mind that the Centers for Disease Control and Prevention has issued an order halting residential evictions until at least March 31. 
4. Your credit has taken a hit
Building credit is never easy — let alone in a pandemic. Thankfully, there are plenty of smart ways to build back your credit.
One easy step is to open a credit card. Of course, everyone's situation is different, and the idea of opening a new card when you're already feeling insecure may be overwhelming.
Still, if you can manage it, get a new card and use it only for payments within your set budget. That way, you can pay off the entire balance each month — avoiding interest and boosting your score in the process. 
You could also "piggyback" on someone else's credit by becoming an authorized user on their account. Basically, this allows you to spend — and earn credit — from a card that's primarily in someone else's name. It's best to only do this with someone you trust though, and be sure to establish a repayment plan for splitting up their purchases versus your own. 
There are also credit builder loans. These loans operate like standard personal loans, but they exist specifically to help you build credit. The difference is that with a credit builder loan, you don't receive your funds right away. Instead, the lender sets the money aside, and you don't get access to the cash until after your loan has been fully repaid. In the meantime, those payments could boost your credit score. 
5. You depleted your emergency fund
An emergency fund exists to be used, but it can be scary to see that money disappear. This has been an issue for millions of Americans over the past year: Last August, a CNBC poll found that 14% of respondents said they'd fully depleted their emergency fund due to the pandemic.
To regrow your emergency fund, take a wide look at your finances. Reassess your budget, making cuts wherever you can. Even a few dollars a month will go a long way in rebuilding your savings over time. 
Another option is finding a side hustle. If one good thing has come from the pandemic, it's the increasing number of virtual, part-time work opportunities. You may not ever need to leave the house. 
With any additional income, a good trick is to devote all or most of your earnings toward your goal. If that goal is rebuilding your emergency fund, then try to use the extra cash for as little else as possible.  
About the Author: Joshira Maduro is a content market research analyst at LendingTree, where she covers credit card news. She utilities her background in market research and branding to develop insightful pieces that empower people to make better financial decisions.
/